DMG DentaMile – 3D printing redefined.
Fast. Intuitive. Validated.
The digital future cannot become a reality in day-to-day work until we have said goodbye to a multitude of individual solutions. What is needed is an integrated approach to a digital workflow for the practice and the lab that allows software, hardware and materials to interconnect perfectly. Efficient and reliable
At DMG, we are fully committed to this concept. In everything we do. From cloud-based software and 3D printers to post-processing units and materials. We call this the "DMG DentaMile Concept ".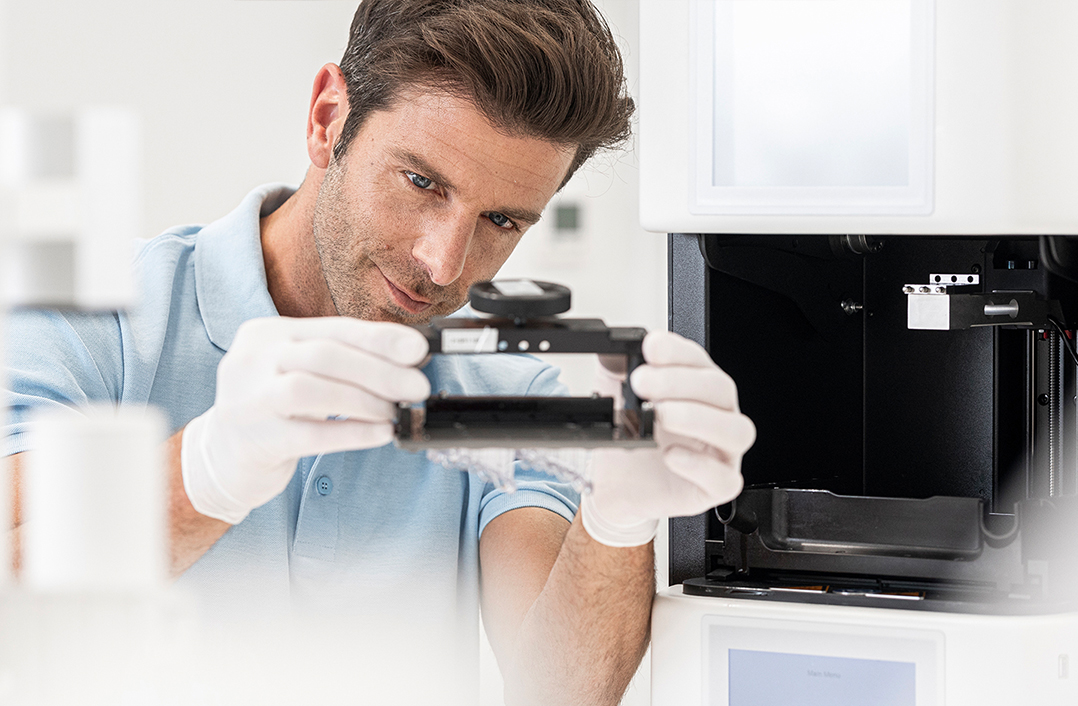 DentaMile for dental laboratories
DentaMile makes the communication with practices easier and optimises the efficiency. What's in it for you:
Efficient standardised fabrication of validated medical devices
Increased efficiency without any further demands on space and infrastructure
Easy adaptation to different customer requirements
Minimal space and infrastructure requirements
Quick and easy exchange of information between all parties involved
Positioning as an innovative laboratory for customers
DentaMile for dental practices
DentaMile provides you with easy entry into dental 3D printing and opens up new opportunities for you, your team and your patients. What's in it for you:
Quicker treatment options, including immediate semi-permanent solutions
Validated, standardised fabrication of medical devices with documentation
Reliability during the additive fabrication of splints
Quick and efficient workflows, plus new opportunities for delegating tasks
Positioning as an innovative practice for patients
The DMG Service Center Digital will be happy to assist you!