DMG DentaMile hardware
The secret to an optimal digital workflow? Teamwork.
3D from a single source: to make your work successful and as easy as possible, DMG supplies not only high-quality printers as part of its 3D hardware, but also an entire system including coordinated post-processing units.
DMG DentaMile 3D printers are networked with the post-processing units through smart connectivity. Transfer of process information from the printer to 3Dewash and 3Decure is quick and straightforward, and offers maximum process reliability.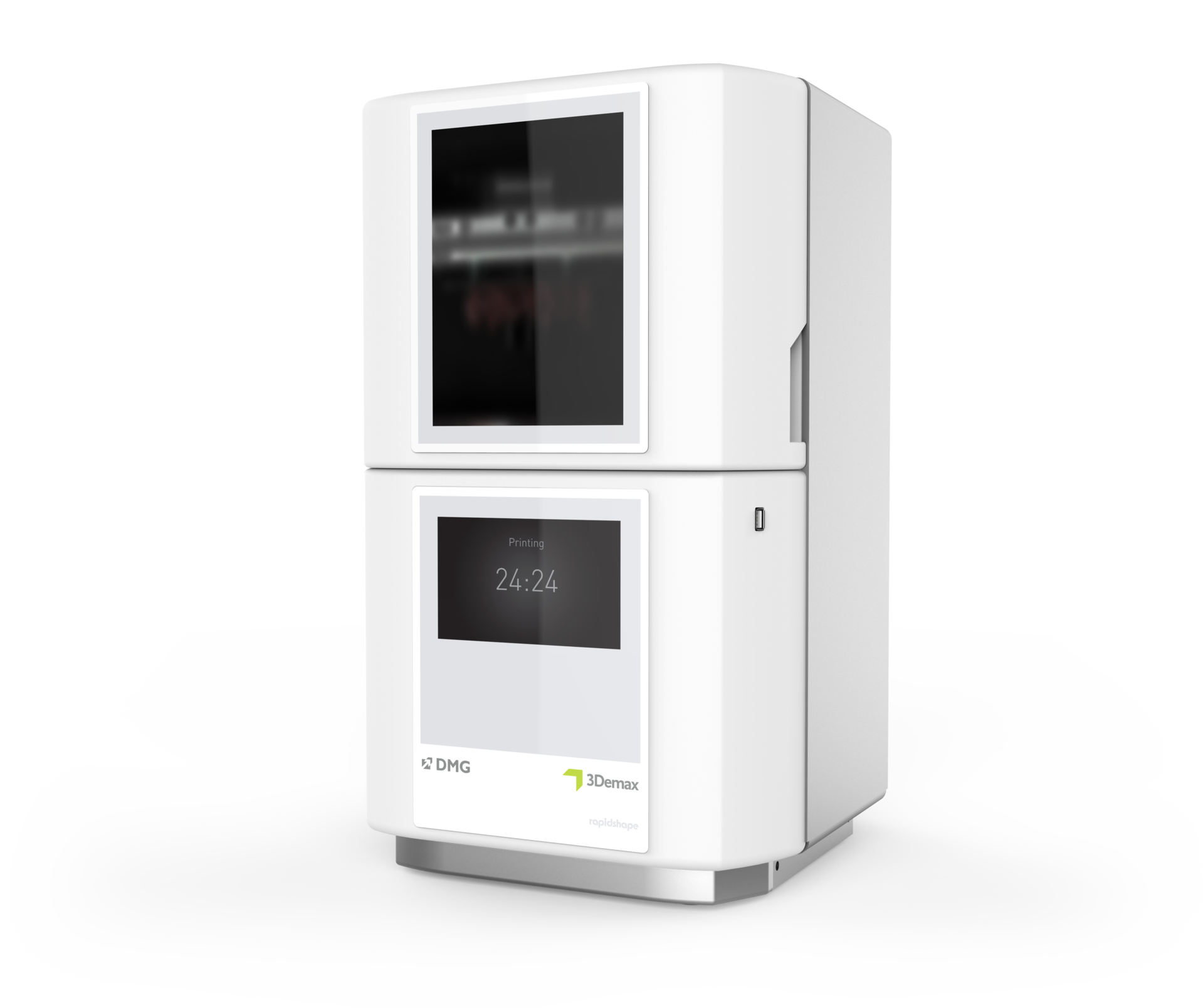 Use in laboratory
DMG 3Demax
High-precision, high-speed 3D printer for a wide range of dental 3D printing applications

Learn more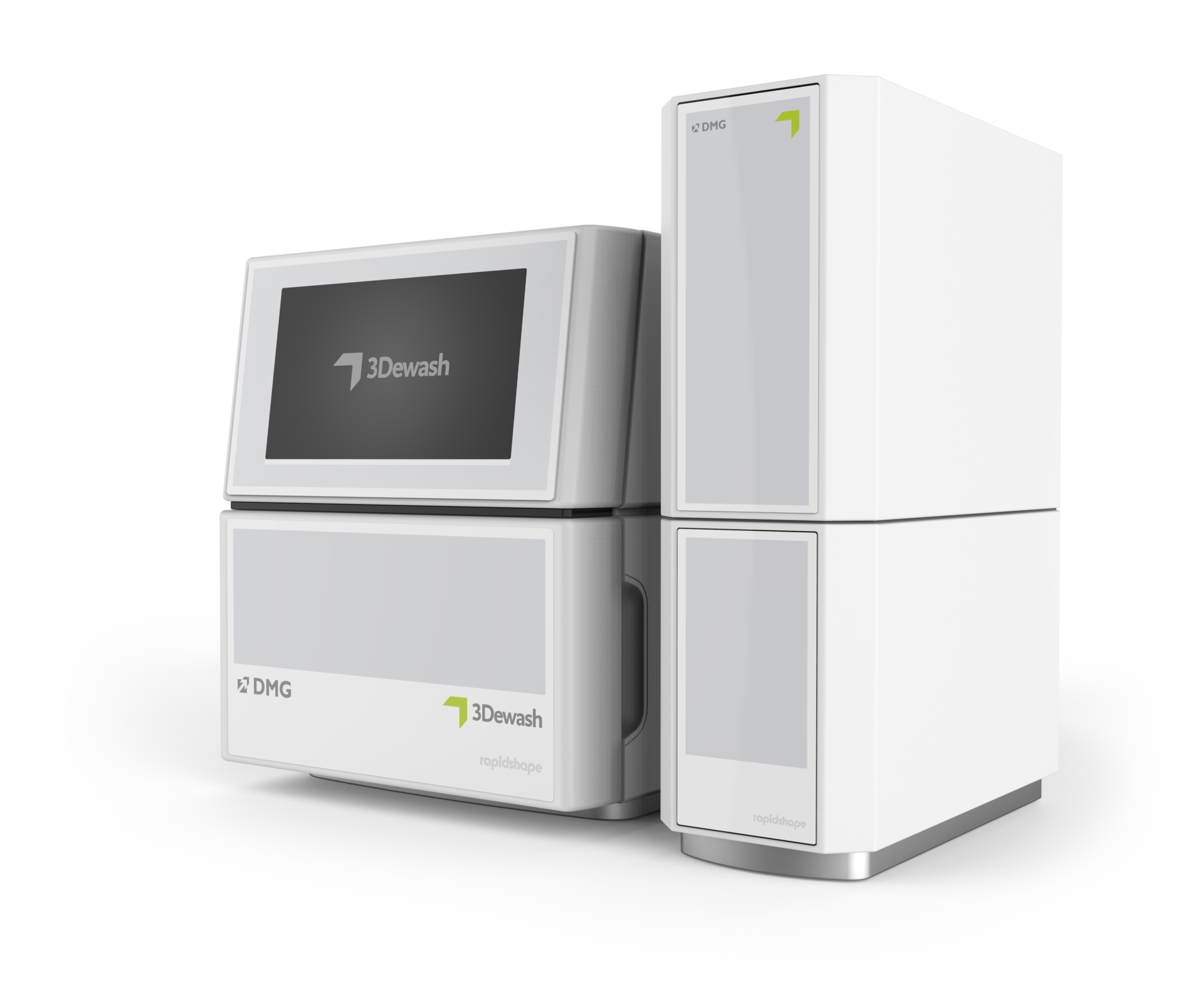 Cleaning unit
DMG 3Dewash
Cleaning unit for the standardised cleaning of printed objects as part of a guided process.

Learn more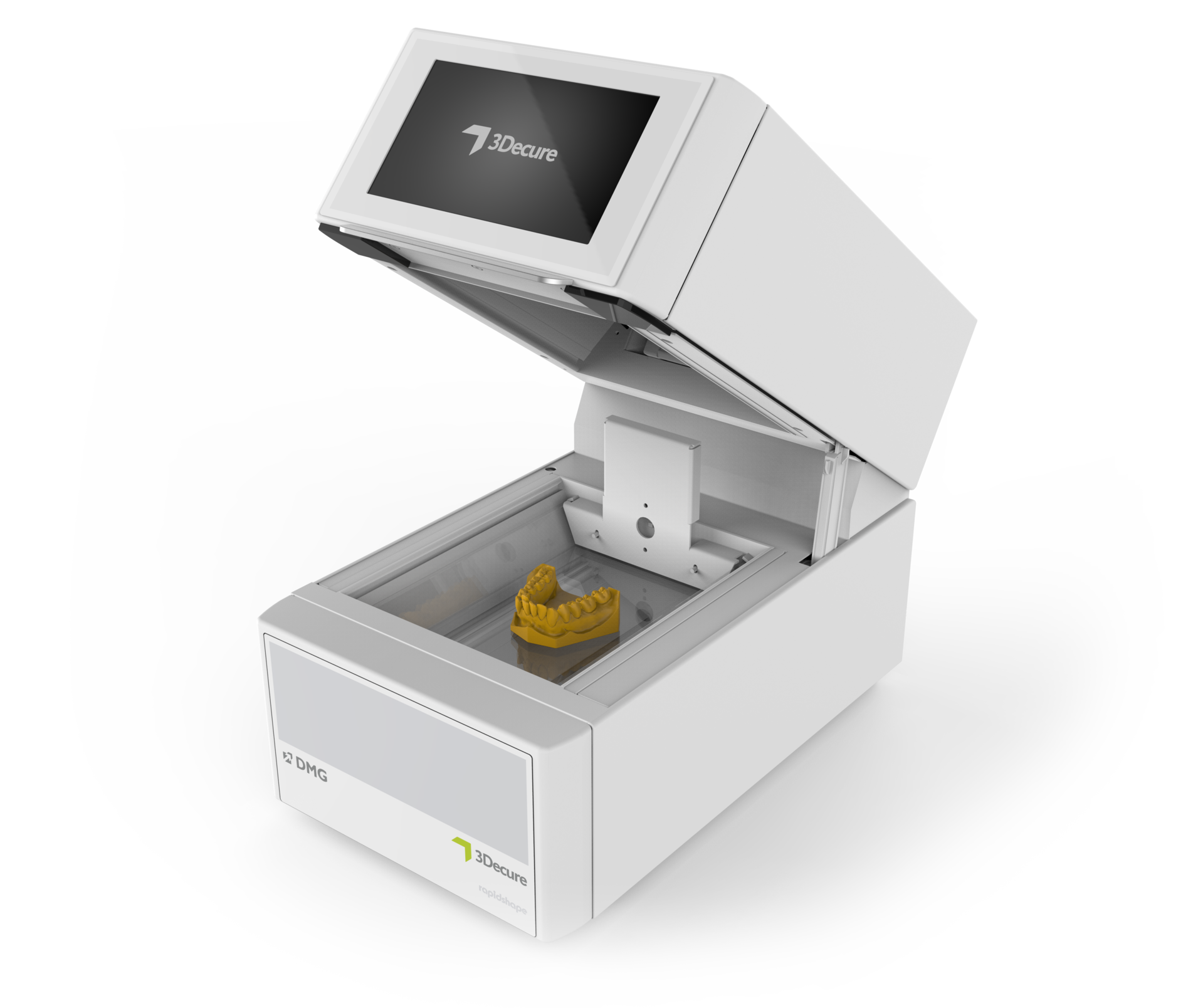 Post-processing unit
DMG 3Decure
Post-processing unit for final curing as part of a monitored, controlled process.

Learn more
Download brochure
Software, hardware, materials: you can download a PDF of the complete DMG DentaMile digital workflow solution here.
More info
Looking for more information on the digital possibilities that DentaMile offers?
Let's talk.
The DMG Service Center Digital will be happy to assist you!